Kyuge has been removed from the App Store.
Kyuge, the Cube Game. It's a classic Cube game for the iPhone, iPod Touch that you will be familiar with. You have a cube, each face has a color, and has been divided into squares. After it has been shuffled you need move the rows and columns to get all the faces to back to their original color.
In the past when you wanted to play this game you had to carry around a bulky real life cube. Now with Kyuge you can play it anywhere!
Features
Simple touch control, front and sides.
View the cube from any angle.
Online high score: Compare how fast you can solve the puzzle to other players.
3x3, 2x2 and 4x4 sized cubes.
Easy, Medium, Hard: Choose how many times you want to shuffle the cube.
Label the squares with numbers to help solve the puzzle.
NOTE:
Kyuge is unaffiliated with the Rubik's Cube and the Rubik's Cube Trademark.
Rubik's Cube is a trademark of Seven Towns, Ltd.
2x2 Cube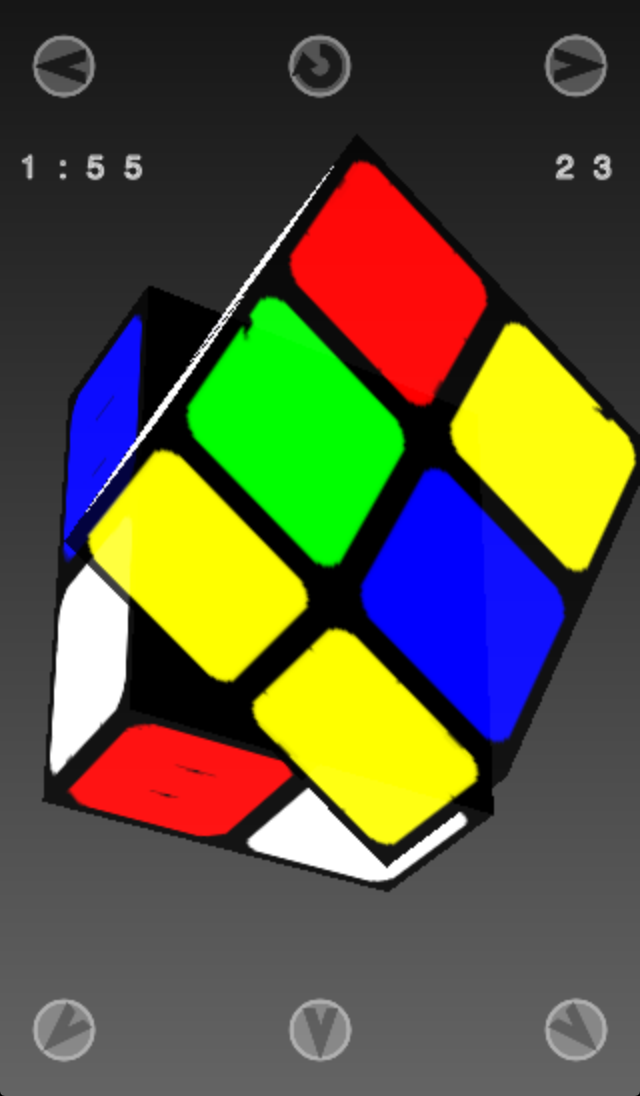 Numbered Cube